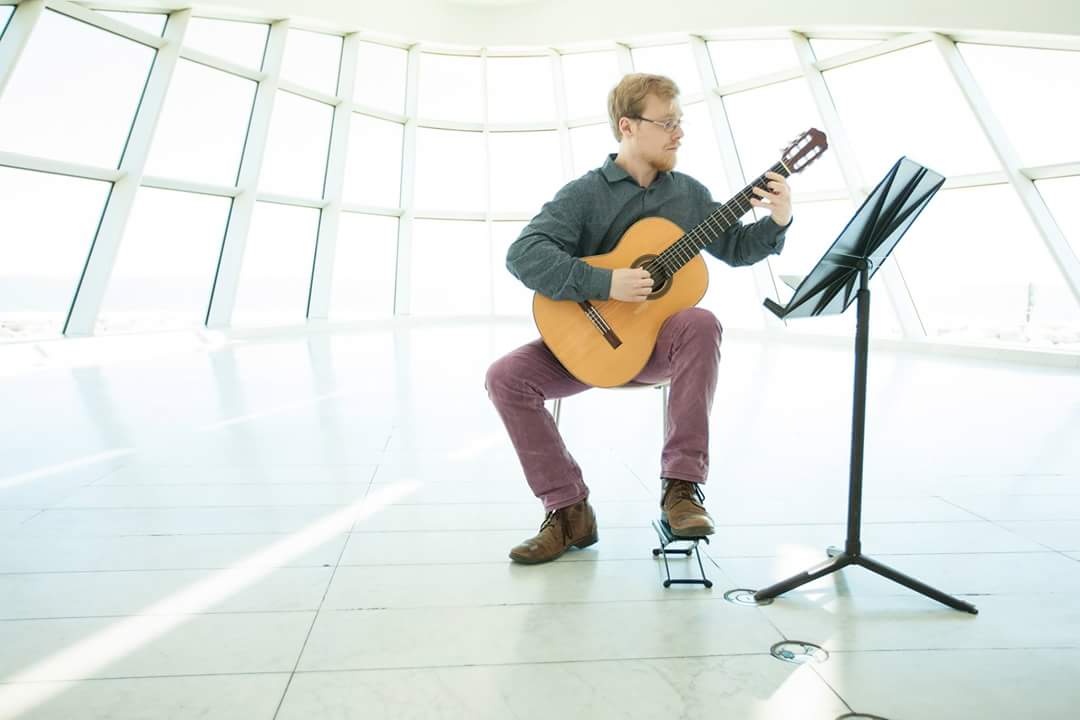 The past two weeks at the Fresh inc festival have been incredibly fulfilling for me as an artist. I am currently with the Cygnus trio along with approximately 50 other performers and composers and members of the Fifth House Ensemble, at the beautiful University of Wisconsin-Parkside campus. Here we have been enriching our lives as musicians not only through performing and rehearsing but also through taking part in workshops that cover aspects of life as a musician ranging from rehearsal techniques to business models to film and video game scoring. At the crux of the festival is the repetition and performances of sixteen brand new pieces written by composers attending the festival. I have the priviledge to be playing two excellent pieces: Patrick Walker's Trio for four Instruments (flute doubling recorder, violin, guitar) and Karalyn Schubring's Music for a Particularly Sparkly Afternoom for flute, oboe, guitar, violin, and cello. Getting to know Patrick and Karalyn has been a lot of fun! Both are very skilled composers and have some extraordinary musical talents. Patrick in addition to being an organist plays the bagpipes, and we had the opportunity to perform some traditional celtic music together with him on the penny whistle. Karalyn composes exciting music, including some very flashy latin jazz inspired tunes which she performed for us this last week.
In addition the rewarding musical experiences, the weather has been absolutely gorgeous, and with a long system of forest trails just across the street I can very easily say this trip has been idyllic.
The festival has also had us perform in a wide array of venues, including the Milwaukee art Museum, the Golden Rondelle Theater, the HobNob restaurant and bar, and the Kenosha Public library. The Cygnus trio also presented a music and story telling workshop to 3rd to 6th graders at the Sealed Air YMCA. At all of these different venues we've been able to forge personal and meaningful connections with all sorts of audience members. It is really rewarding to see an engaged public, where there becomes a mutual sharing of ideas and interest between us on the stage and everyone in the crowd.
The premiere performances for Fresh Inc take place Saturday June 17 and Sunday June 18; detailed information is provided on my events tab.
There's nothing quite like collaborating with other inspiring individuals to create something beautiful. I'd be delighted and curious to know about any collaborations you've done in your life that have been really meaningful, be it an artistic one, or any other. How have other people helped you do something meaningful?